Tedx Has Kept Me Busy for the Last Few Months
I hope you have had a good start to the year. And if you haven't, that is totally ok too.
As the saying goes: "Confusion proceeds growth" so please trust that your personal experiences are happening for you, not to you.
Although I wanted to publish this post a little earlier, I have been putting it off for a while now.
Because up until a month ago I was debating whether I am actually good enough, worthy enough, and important enough to do this … (Sound familiar?).
Tedx
Long story short, I am pleased to announce that I am going to deliver a Tedx talk on the 19th of February 2020 at the European School of Brussels III.
I am nervous and yet SUPER excited all at the same time!!
This talk is very close to my heart. Because I will be sharing my personal story entitled: "From worrier to warrior: how to live a more fulfilling life".
The theme of the event is: "What makes us Human".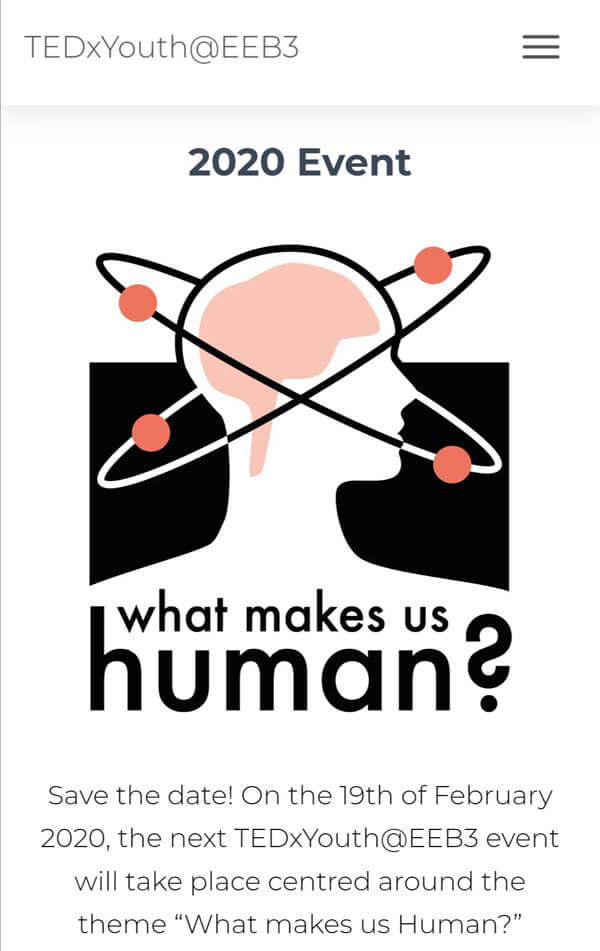 I am once again fascinated how a part of our being will do everything in its own power to keep us safe, pushing us to continue to play small, resisting all change.
So, know that you are not alone when you experience huge discomfort whilst you are stepping outside of your comfort zone.
And then there is another part wanting to come out, whispering to you, wanting you to trust yourself so that you can shine your authentic self. The dilemma of being human is real 🙂 .
It is safe to say that my preparation for this Tedx Talk has been quite the transformational roller coaster and I learnt a lot more about myself along the way.
The journey of self-discovery never stops.
And with one hand on my heart, I can safely say today that I am worthy, and I am proud of myself for seizing this opportunity and to share my message.
I will share the link with you once it has gone live.
Thank you for all the people who have been supporting me along the way, you know who you are…
Warmest wishes,
Emilie xo
Questions? Ready to Get Started?
Do you have questions for Emilie? You can find ways to connect with her on her Contact page.
SIGN UP TO RECEIVE THESE ARTICLES RIGHT IN YOUR INBOX